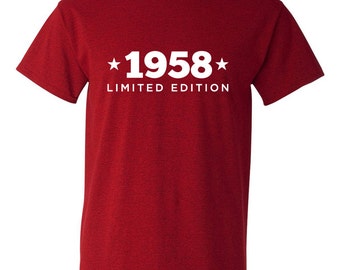 So, what's it like to be 57 years old now? Know a little bit more and waking up with a lingering backache! :P
Luckily I remembered having a strap on NESH back and waist massaging electric belt machine that when strapped and switched on gave temporary relief to the gnawing back ache that has been plaguing me since last week.
Don't know whether it's due to rheumatism or what but the pain just radiates from the right side of my waist and goes down to my seat. White Balsam rub gave me a bit of relief but the massaging machine has in a way helped me lots. Syukur Alhamdulillah!
Turning 57 and being confined to our home here due to the continuing haze has been my fate on my birthday but the internet and Facebook well wishes coming from my online friends sort of made it up for my house 'arrest'.
Fortunately, the tender loving care of my missus also brightened up my birthday with breakfast on bed and followed by a scrumptious special dinner which she had cooked for us. Thank you Darling! May Allah bless you with the best of this life and in the next. Ameen.
Looking forward to having my right eye cataract surgery done soon so I can see better and be able to carry on with my life and pursuits. Not being able to see clearly sort of hinders me in my work and leisure.
Do pray that I get that surgery done soon. Insya Allah.
Thanks once again to all those who wished me well on my 57th birthday yesterday. Really appreciate it.
All my best regards,
Haji Zainol Abideen @ Mahaguru58.